Growing your culture
for resilience & client focus
Build more engaged and responsive teams by tapping into the knowledge and insights that your team members hold but may not know how to express.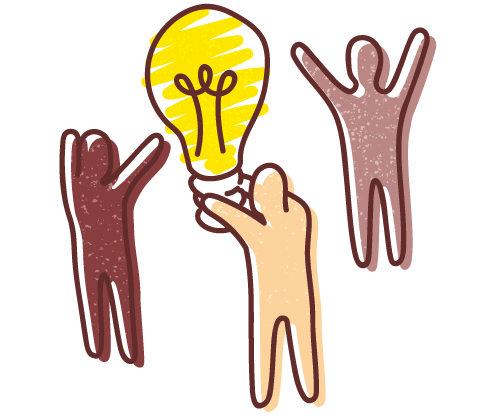 Build and transform your team awareness
We help you:
Find the hidden strengths in your people to build the culture you need
Turn individual knowledge and insight into collective wisdom
Build a qualitative evidence base for decision-making within your organisation
Build intuitive systems and processes
Embrace challenges, conflict and change
Challenge hidden assumptions
We help you and your teams shift perspective and see yourselves and your clients through a new lens.
We help you find the relationships between the formal and informal aspects of your workplace culture. This builds more resilient, intuitive practices. Not just for your internal workplace, but also in working with your clients.
Some of the methods we use when working with your teams to to develop their awareness and build empathy are:
Brainstorming | Contextual Ethnographic Discovery | In-Depth Interviews
Diary Studies | Narrative Storytelling | Empathy maps
System and Eco-System Mapping
Once you and your team have gained a deeper understanding of one another and the unique microcosm you inhabit it's time to zero in. What works well? What doesn't? How can you address the challenges you're facing with your new-found understanding?
Build sustainable solutions
We help you understand complex human challenges and work with you to co-design positive, sustainable changes in your systems and your relationships with staff and clients.
"Culture is what happens when the managers leave the room – doing what's right in the absence of authority."
"Tim – I lend my voice of support to Social Context and your practice as an anthropologically-trained change agent. Having got to know you through your participation in my Level One Deep Democracy workshop, I see a clear evolution in the development of your new endeavour, which integrates ethnographic reflection as a tool in conflict and transition management.The current COVID-19 pandemic creates a context of immense disruption and change. Innovative approaches to empowering people to make sense of and shape this change for the broader social good are sorely needed."